Shop with Confidence
as of 4/12/14 Over 800 cases of Carolina Mealcakes have been shipped out on time and delivered without a lost.
Made in America
Carolina Cottonseed Oil Meal Cake Website
Open for business every week for over 111 year's
a division of S.F. Sherard & Sons and Tri S Ranch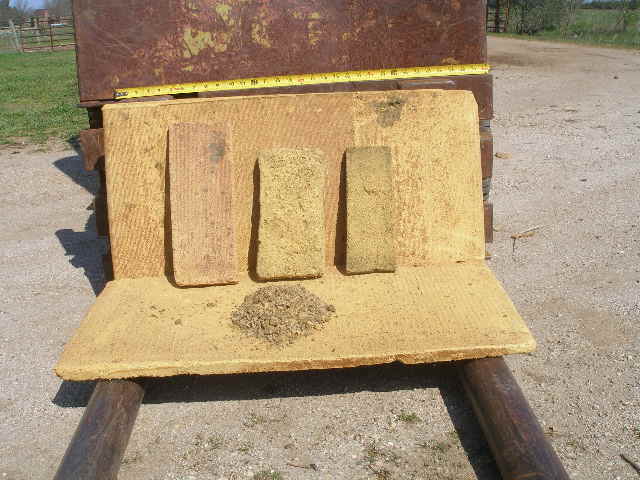 Selling Our Cottonseed mealcake on the web over 20 Years..
Always closed on Saturday and Sundays and holidays.
Our cottonseed mealcake is also sold and can be picked up (only) at the following location in Calhoun Falls , S.C.
You can call'um and see if they have some in stock
Plez-U @ Hwy. 81 & 72 864 418 8322 (note that Plez-U does NOT SHIP Mealcakes)
Check out the
FYI
page for answers to the most asked questions over the last 20 years.
We make, sell and ship Our cottonseed mealcake to anywhere IN THE USA.
__________________________________________________________________________________________
click on picture for a larger size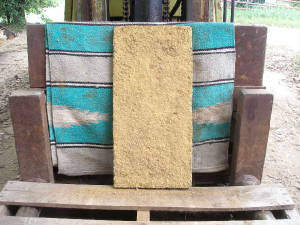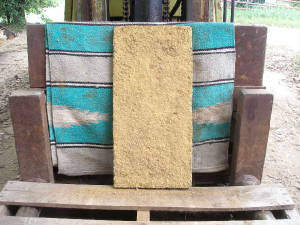 Carolina Cottonseed Oil Meal Cake
(South) Carolina CottonSeed MealCake Slabs are cut up, packaged & shipped to any USPS address in the U.S.A..
All of the real cottonseed oil in the cottonseeds is left in our Carolina cottonseed mealcakes.
Yes, we do use a press.. Cylinders, 10" bore w/5" rod and
the big one is/was 440v w/15-16" bore w/7.5" rod.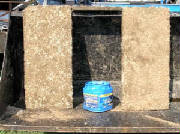 A hyster showing a full size slab on a pallet
Average est. price per whole Mealcake slab is $15.00
Est. size of slab BEFORE I cut it is
2 foot x 1 foot x 1 inch thick
Shipping
U.S.P.S. Flat Rate shipping prices per box are $12.00 for the 8 x 11 box size,(can hold up to 2 slabs)
and $16.20 for the USPS 12 x 12 Flat Rate box.
USPS charge went up to $17.45 on this box, I haven't. You save an extra $1.25, for now.
( this one holds 2 or 3 slabs)
These Flat Rate shipping charges are included in our prices listed.
Please clear your browser's cache if the Add To Cart button doesn't work for you. You can skip pay pal and use your own credit card there if you don't have a Pay Pal account.
_______________________________________________________________________________________
Order By Mail ?? Here's How..
If you want to order by mail, just send a check, or money order and a note with what you want off the web site, and a email address if you can.
Mealcake
P.O.Box 605
Calhoun Falls, S.C.
29628
This was the last bale of cotton I ginned in our family's cotton gin.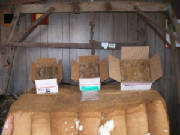 Carolina Cottonseed Mealcake food and fish attractant.
For fishing baskets or hanging out around docks or just throw it in and bait a hole.
No holding bag is needed ! Nothing to add, it's already in the mealcake!
Fish have to eat on it to make it go away..And it won't be falling apart or disappear when it touches water like some others do.
Thanks in advance for your order..